Me and friends went to The Cave at SS2 the other day. I heard so much about this restaurant, so I'm very excited when I was told that we'll be going to for drinks. Haha. Happy happy! Due to excitement, I forgot to take a photo of the entrance and also surrounding of the restaurant.
Since it's a couple's restaurant, most of the room are for 2 person. Even the menu has food and beverages that are for couples. There were a few rooms that could fit 5 to 6 person. In each room, there are comfortable pillows where you could lean on to instead on the rough walls. According to Kitt-y, it's so comfortable that he felt like sleeping there. Haha.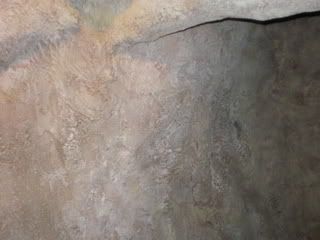 All the walls of the restaurant are made of stones. You will have a feeling of being in the Flinestone movie. Haha.
In each room, there will be one hole that might be the speaker. Haha.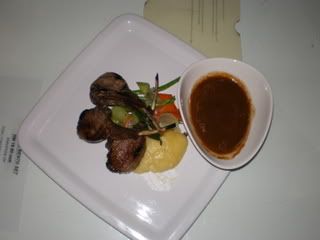 Since we went there after dinner, all of us ordered only drinks. Only Kitt-y and me shared this lamb chop. It was just average.
The atmosphere of the restaurant was really romantic even though we were sitting in the bigger room. CS and RY ordered a couple drink and .... their true love story blossomed from there. Haha. And they live happily ever after, forever and ever!!
On another day, I sent Cass to the old railway station to buy her bus ticket back to Penang. It's been a long time since I visited the railway station. The last time would be during form 1 or 2 where I would accompany my grandparents to Singapore by train. Back then, KL Central was not built yet.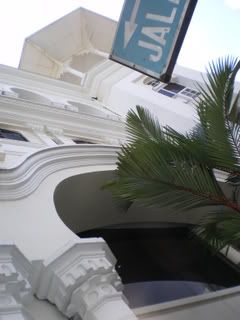 I wonder what is the function of the old railway station now? According to Cass, she can buy her bus ticket back to Penang here and she will be boarding her bus there too. Other than that???? Any idea?? Anyone???
~BuhBaI~