I went to Port Dickson with my family last weekend for holidays since mum managed to book free apartments. From the outside, the apartment looks like this...
But the interior was still tolerable. Hope that the apartment in Cameron will be better. Haha.
Anyway, I realised that guys and girls enjoyed their holiday in different ways. These are what I've observed during my 2 days 1 night trip in Pork Dickson.
1. At the beach.
Guy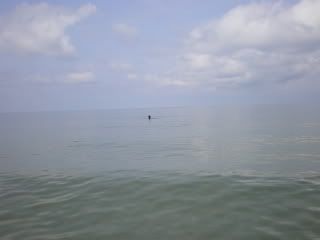 Do you notice a head in the middle of the sea? Don't worry, that is Kitt-y's head. Haha. No, he is not short but he went quite far from the beach. When I took the picture, I was shocked too. Looks a bit eerie but then the real situation, it's not that scary. Anyway, when guys went for holidays, they will do whatever activity that is available at the destination. In this case, Kitt-y went for a swim on the sea. He "walked" around the sea for a few rounds before returning to the beach, without sun block lotion and whatever protection on the skin.
Girl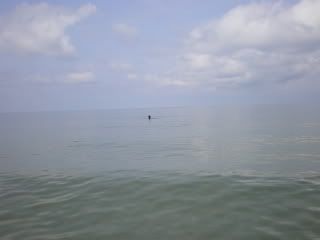 Same photo doesn't mean I'm doing the same thing. I post up the same photo because I took this photo which means I'm not fully wet. I have my shirt and short pants on without any swimming suit/bikini underneath it. This is because I have no intention on getting wet. The beach looks quite dirty because it's brownish in colour. I know it's normal in Malaysia but then I prefer to swim and play only at the beach with white sands. Haha. White = clean. Hence, I just walked around the beach and took some random photos of the beach and my relatives. Hehe. Furthermore, I don't want to further spoil my grass hair with the sea water. It's already quite dry. And I didn't bring sun block lotion along for the trip. I rather stay dry. Furthest I will go is where the water level reaches my knees. Haha. At the same time, yell towards the bf to be careful and don't go so far and be careful and don't go so far and be careful and don't go so far... Haha.
Some photos which I took from the beach.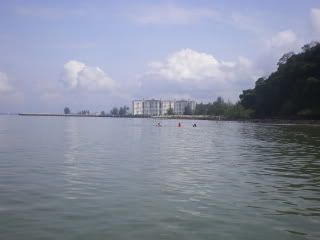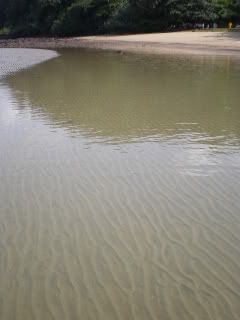 Guy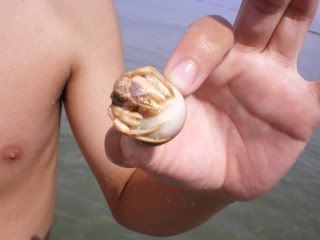 They are willing to catch scary looking animals along the beach.
Girl
They are willing to stand quite far from the scary looking animals and zoom on it to take a photo of it for the first time. After observing the animal's behaviour and realised that it won't bite her head off, she moved closer to the animal and started to poke it with one finger. Haha.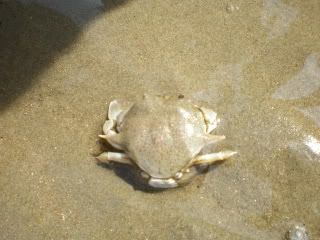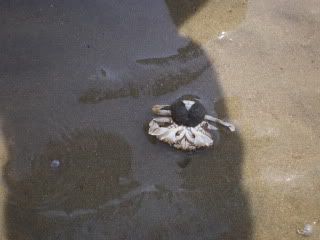 A female crab that Kitt-y caught along the beach. We knew it's female because there were eggs on her body. Should be eggs right? Cannot be shit or anything yucky right?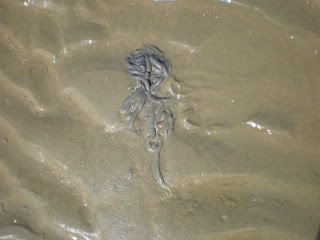 Talking about shit, I thought these were shit when I saw then lying in the middle of the beach. I thought that a big fish poop. Well, I know it's dumb to think that way because the fish has to be really big in order to produce such a big poop. Haha. I heard those are sand(duh) dug out by some animals. How the sand turned into this shit-look-a-like shape, I have no idea. Hehe.
Guy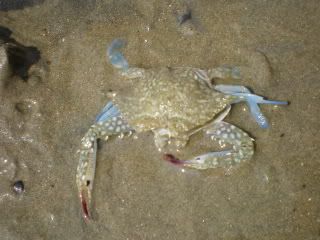 Are very adventerous and curious. Kitt-y found a dead crab. He claimed that the crab was already dead when he found it. He took the crab and placed it in front of the female crab he caught earlier. It must have scared the hell out of the female crab. Haha. Mean right?
Girl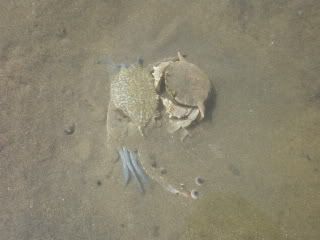 Took more photo of the 2 crabs and keep on saying that it's very pitiful, very cruel bla bla bla bla.
Guy
Out on the beach
Girl
Hiding under a tree. Hehe.
2. Dinner
Guy
Kitt-y ate quite a lot during dinner time. Maybe he was really hungry from all the swimming activities. He ate like it was nobody's business. Just stuff his mouth and swallow. Stuff again and swallow again. Haha.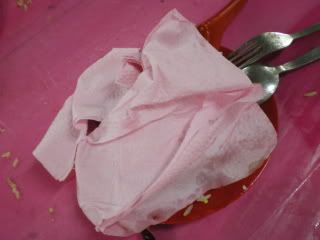 The end result. Bones were hide under the tissue. From the size, it is proven that he ate more stuff without bones/shell to ensure that he is full the whole night till the next morning.
Girl
Ate a lot during dinner too. But we diet before the holiday to ensure that we can eat a lot during the holiday itself. So that when we go back after the holiday, we will not be too fat and even if we gained weight, it will not be too hard to lose the weight we gained again. Girls pay more attention to food sessions. We have to watch what we eat and at the same time enjoy what we stuff into our mouth and also pray that our body will not grow wider sideways. Haha. Seafood is my favourite, especially crabs. So, less on other stomach filling food and save the stomach for the crabs. Which means I ate a lot of crab. Hence, more shells on my side of the table at the end of the meal.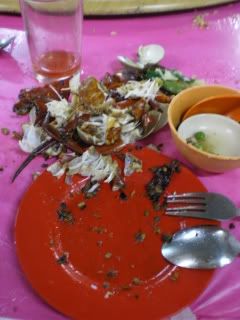 Don't agree? I have another test subject. My sis!


Her side of the table at the end of the dinner. Notice the similarities? More crab shells. Haha.
3. Random
Guy
When asked to take photograph, Kitt-y came out with these 2.
The yawning/tired face pose.
Walking away pose.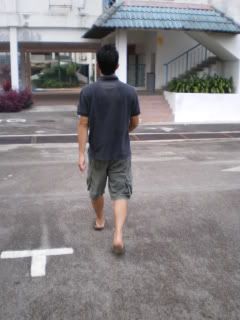 But he looked at William's camera when he asked him to. Gender discrimination!!! Humph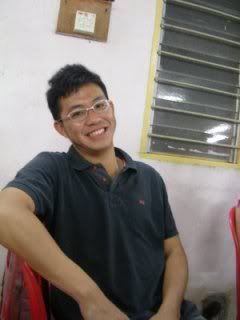 Girl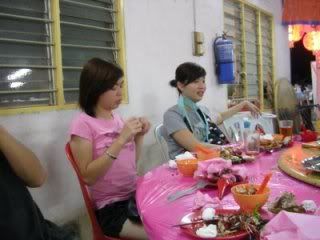 When asked to take photograph.... wait. I'm not a big fan of taking photograph of myself. I love to take photograph of other people, scenary and objects. BUT NOT MYSELF. This photo was taken from William's blog. Okay, he didn't asked me to look at the camera, so I look at my own camera. Haha.
Okay. Those are most of the photos that I took during the trip. Seriously, I did not take much photos, especially food. Because I'm too busy stuffing myself with food and enjoying the holiday at the same time. One word: Lazy. Haha.
~BuHBaI